Semi Rotary Die Cutting and Converting Machine with optional inline digital printing
The Flexor xCUT is the ideal machine for customers who require a One Stop Label Solution. With the xCUT it is possible to print, laminate, die cut and convert all in one pass. Thanks to the highly effective and affordable MEMJET Printing technology FLEXOR succeeded in providing a machine which can work inline with any Memjet printer: iCUBE, Afinia, VIPColor, Trojan, Speedstar etc. This is the perfect machine not only for label printers but also for brand owners who want to take their label production in house and be more productive and efficient.
Semi Rotary Die Cutting
Semi Rotary Die Cutting for up to 24m/min
Re-register as a standard feature with high accuracy and easy setup
Fixed 16inch magnetic cylinder fully servo driven
Servo Technology / S-Drive
S-Drive machines will make your production lean, quick, reliable and ultra fast
Accurate tenstion control settings, automatic and safe slow down and start up for any label length
High accuracy registration
36 Job Memory
Slitting
Razor knife slitting makes knife setup easy and quick
Side Trim guides for easier side trim removal and accurate rewinding
Clutch driven matrix rewinder
Rewinder
The rewind shaft on the xCUT is fully mechanical and fixed in size for 3inch (76mm)
Motor driven with clutch system
Easy to use with accurate winding tension
Laminator
the laminator is included in every xCUT
Laminate with supported or unsupported laminate
Easy setup and easy handing with the motor driven laminator
Working Modes
Semi Rotary up to 18m/min: Die cut inline printed material
Semi Rotary up to 18m/min: Die cut preprinted material
Semi Rotary up to 24m/min: Die cut blank label material
Full Rotary up to 30m/min: Die cut blank label material
Specifications
Specification
xCUT
Max. Speed Semi Rotary
24 m/min
Max. Speed Full Rotary
30 m/min
Max. Web Width
250 mm
9.84 in
Max. Printing width (Memjet)
218 mm
Min. Die Cutting Length
6 inch
Max. Die Cutting Length
15 inch
Max. Unwind Diameter
450 mm
Max. Rewind Diameter on Single Rewinder
300 mm
11.81 in
Min. Slitting Width with Razor Knives
20 mm
0.79 in
Magnetic Cylinder Size
16inch / 128Teeth
Die Cutting to Register: +/- 0.2mm
up to 24m/min
Sensor Mark Size
2x2mm
Size L x D x H
2700x920x1700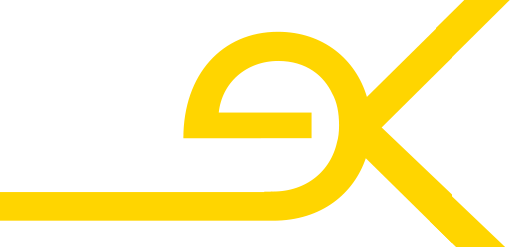 "Our machines are adapted to you, so you don't have to adapt to them!"
Every Flexor machine is built to order. Our mechanical design team will work with you closely to provide a machine which meets your specific requirements. We stand out from the crowd because of our unique and flexible approach. This is all made possible by having the full design, build & testing process in-house.