Flexor Hybrid Machine: Roll – Roll or Roll – Sheet Production Made Easy
The Flexor IQ Series is made for customers who need to manufacture Roll Labels and Sheet Labels but do not want to invest in two machines. The solution is amazingly simple yet versatile! The FLEXOR offers you everything you need to make high quality labels and at the same time be as flexible as your customers demand.
Die Cutting/Sheeting
Double Die Cutting Unit for easy production of almost any label
Undercut is possible on first or second die cutting unit
The Die Cutting Unit can also be used as a sheeting unit
Re-register can be added to any IQ Series machine for a speed of up to 150m/min
Rotometrics Hydrajacks pressure gauges can be fitted at any time
Sheeting
Double A4 Production with 440mm wide machine
Print – Die Cut – Sheet in one run
A4, A5, SRA3 – almost any size is possible
Up to 110m/min two lane A4 production!
Flexo Printing
Servo Driven Flexo Printing Unit for flood coating or inprint
Easy to change Print Cylinders
Turnbar available for reverse printing
Easy to adjust, very precise
Servo Technology / S-Drive
S-Drive machines will make your production lean, quick, reliable and ultra fast
Accurate tenstion control settings, automatic and safe slow down and start up for any label length
Online Diagnostics
Unlimited Job Memory
Slitting
Cassette type slitting makes knife changes easy and quick
Slitting cassette exchangeable for shear cutting knives and razor knives
Set your knives outside the machine on a dedicated knife block which corresponds to the machine knife cassette
Slitting between two driven NIP Rollers makes it effortless and easy to setup allowing the operator to rewind lose rolls without compromosing slitting quality
Rewinder
The Flexor IQ Series offers you a single servo driven rewinder as a standard feature, it comes with a 76mm pneumatic shaft which is within second changeable to any size from 19mm – 152mm
Optional Double Rewinder for those tough jobs which cannot be rewound using just one rewinder
Optional Semi Turret speeds up the rewinding process significantly making the machine even more productive without investing into a full blown turret rewinder machine (see movie below)
Specifications
Specification
280
380
440
Max. Web Width
280 mm
11.02 in
380 mm
14.96 in
440 mm
17.32 in
Max. Machine Speed
220 mpm
721.78 fpm
220 mpm
721.78 fpm
220 mpm
721.78 fpm
Max. Unwind Diameter
up to 1000mm / 40inch
up to 1000mm / 40inch
up to 1000mm / 40inch
Max. Rewind Diameter on Single Rewinder
550 mm
21.65 in
550 mm
21.65 in
550 mm
21.65 in
Max. Rewinder Diameter on Double Rewinder
350 mm
13.78 in
350 mm
13.78 in
350 mm
13.78 in
Max. Rewind Diameter on Semi Turret
350 mm
13.78 in
350 mm
13.78 in
350 mm
13.78 in
Min. Slitting Width with Shear Knives
20 mm
0.79 in
20 mm
0.79 in
20 mm
0.79 in
Min. Slitting Width with Razor Knives
10 mm
0.39 in
10 mm
0.39 in
10 mm
0.39 in
Max. Magnetic Cylinder Size
20 inch / 160 Teeth
24inch / 192 Teeth
24inch / 192 Teeth
Min. Magnetic Cylinder Size
8inch / 64 Teeth
10inch / 80 Teeth
12inch / 96 Teeth
Die Cutting to Register: +/- 0.2mm
max. 150m/min
max. 150m/min
up to 150m/min
Size L x D x H
4550x1300x1950
4550x1400x1950
4550x1500x1950
Downloads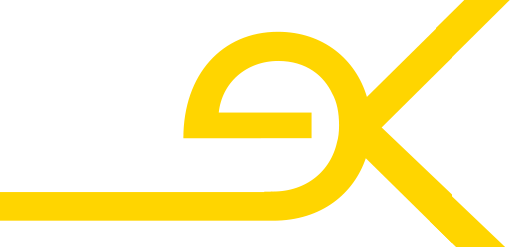 "Our machines are adapted to you, so you don't have to adapt to them!"
Every Flexor machine is built to order. Our mechanical design team will work with you closely to provide a machine which meets your specific requirements. We stand out from the crowd because of our unique and flexible approach. This is all made possible by having the full design, build & testing process in-house.